BACK
Spring Bucket List: 7 Activities to Make This Spring Worth Remembering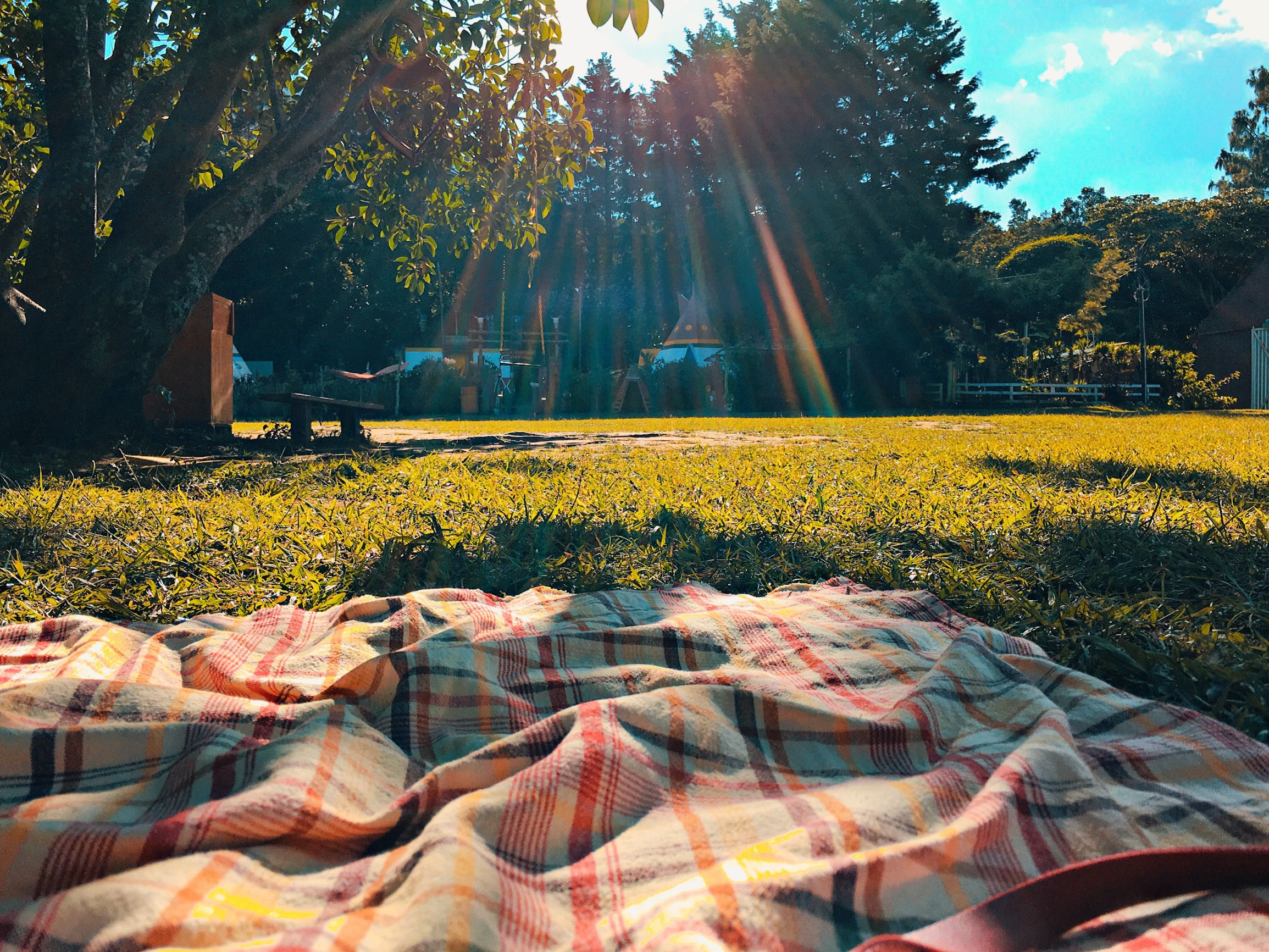 Wow, that had been a long (but fun) winter. At last, it is finally the time to properly store our windbreakers and bask in the glorious warm light of our sun.
Although we are not hibernating creatures, winter brings a sense of laziness. Perhaps the lack of warmth at home makes us just want to sleep in or just cozy up on the couch, sipping hot cocoa and reading Sidney Sheldon.
Now, as we welcome spring, we see the sun shine on earth and on our plans that we put aside during the winter. To help you enjoy this season more, I have seven SUPER FUN suggestions that you can tick off the list one by one before the angry summer sun hits again.
7 Activities to Make This Spring Worth Remembering
1. Get your garden blooming
Get your shovel, wear your gloves, and roll out the wheelbarrow. It's time to spruce up the garden. You can start by repainting the surrounding fences, pruning existing plants, and pulling out unwanted weeds. This spring is the perfect season to plant fruits and veggies in your yard that you can make into a salad within a few weeks.
Pro tip: go to the farmer's market and buy your fresh vegetables. Before cooking them, however, search the internet on how to grow them yourselves. Like instead of throwing away the seeds of the tomatoes, plant them. You can do this for most vegetables, and they are fun to take care of!
2. Go out for a picnic.
Now that the weather calls for it, the whole family must set a day aside for some fun in the park! Because picnics do not need a set of instructions, let me just give you a few tips or hacks I've been doing on our picnics over the past couple of years.
Tip #1: Protect your mat. Bring a plastic sheet and lay it before the mat to save yourself from a laundry nightmare. You can use a cut-up garbage bag for this.
Tip #2: Bring your food in disposable containers. I'm not a very big fan of single-use plastic, so I make sure to use their paper counterparts. Believe me, you'll thank yourself for it. No one wants to do the dishes after a tiring day in the park.
Tip #3: Bring board games. This is for when kids get tired from running around.
Tip #4: Put on insect some repelling lotion. It's the park. Grasses and trees. There are a lot of bugs.
Tip #5: A bottle of wine for Mom and Dad. It's Mom and Dad's day out too!
Tip #6: Bring a change of clothes. This applies not only to the kids; we adults sweat, too.
Tip #7: Don't forget your first aid kit. Better have it and not need it than. . . you know how it goes.
3. Go Birdwatching
In the US, avid birdwatchers anticipate spring just as much as kids get excited for Christmas, or even more so.
America hosts thousands of small birds that migrate to places with favorable conditions, whether that be food supply or weather. During the winter, food is scarce, and the cold is deadly; that's why most birds fly elsewhere, like South America (these birds hate flying over water) and go back up during spring.
Rent a pair of binoculars and go hiking. Better yet, join a birdwatching group in your local area to know these wonderful winged animals.
4. Look for a 4-Leaf Clover.
Since it's the greenest time of the year, it's a great opportunity to look for 4-leaf clovers.
4-leaf clovers are believed to give its finder good luck. Looking for one may sound easy, but it's actually not as easy as one might assume. It is estimated that for every 4-leaf clover, there are ten thousand shamrocks (yup, 3-leaf clovers are called shamrocks).
Whether or not you believe in the good luck it brings, this activity sure makes up for a fun, busy spring afternoon.
5. Ride Your Bike or Go For a Run
Hey, it's spring. It's finally time to shake your bones for a bike ride around the neighborhood or a run in the nearby area. Don't forget to bring water and a smile as you greet everyone on the road and help them have a better day.
If you are not into jogging, walking is fun, too. Apart from burning the same number of calories, you will enjoy the view more and take pictures along the way.
Make your exercise session more worthwhile by listening to podcasts! Check this out; I've listed a few of my favorite podcasters. Give them a listen, too!
15 Podcasters And Scents To Boost Your Mental Health | Aromatherapy And Meditation
6. Rearrange Furniture
Because you'll be opening the windows more often this season, changing the layout of your living room and bedroom will help give you the feeling that you're in a new place! Spruce up the rooms by moving your sofa, your bed, your cabinet, and of course, giving the space they cover a thorough vacuuming.
This way, you will definitely feel more refreshed at home. And since we are on the topic of refreshing things;
7. Enjoy these new scents!
The new season also brings new scents for us to enjoy! Check out these hypnotizing fresh aromas!
Apple Cherry Crisp: Baked apple and cherry pie filling combined with crunchy, sugary granola and topped with vanilla ice cream.
Blueberry Lavender: Tender blueberry gathered with honorable sage and purple lavender.
Caribbean Daiquiri: tart lime juice with a splash of coconut milk, shaken to perfection.
Fruity Punch: orange, pineapple juice, and freshly squeezed lemon and lime juice.
Happy - Citrus and Poppies: Brighten your day with a burst of mandarin, pineapple, and berries touched with poppy flowers.
Hawaiian Citrus: Vibrant notes of orange, lemon, pineapple, and red berries combined with sweet tropical florals
Midnight Waters: Alluring notes of ambered woods swirling with watery beach air.
Strawberries & Cream: A perfect sugary treat—fresh juicy strawberries layered in buttercream and topped with lemon zest!
Sugarbuzz: Sugar please! Sweet vanilla and smooth buttercream topped with sugared sprinkles.
Tango Mango: Bright fruit notes of orange, apple, and mango with sweet smooth coconut.
Tropical Infusion: Tropical fruit notes of bright pineapple combined with sweet white florals.
Vanilla Vibes: The perfect combination of sweet vanilla, coconut, and woody marine notes.
These exciting scents are now available. To shop, simply click here. Hurry, they sell out fast!