BACK
Gift Ideas for Everyone in Your Life: Holiday Blog Series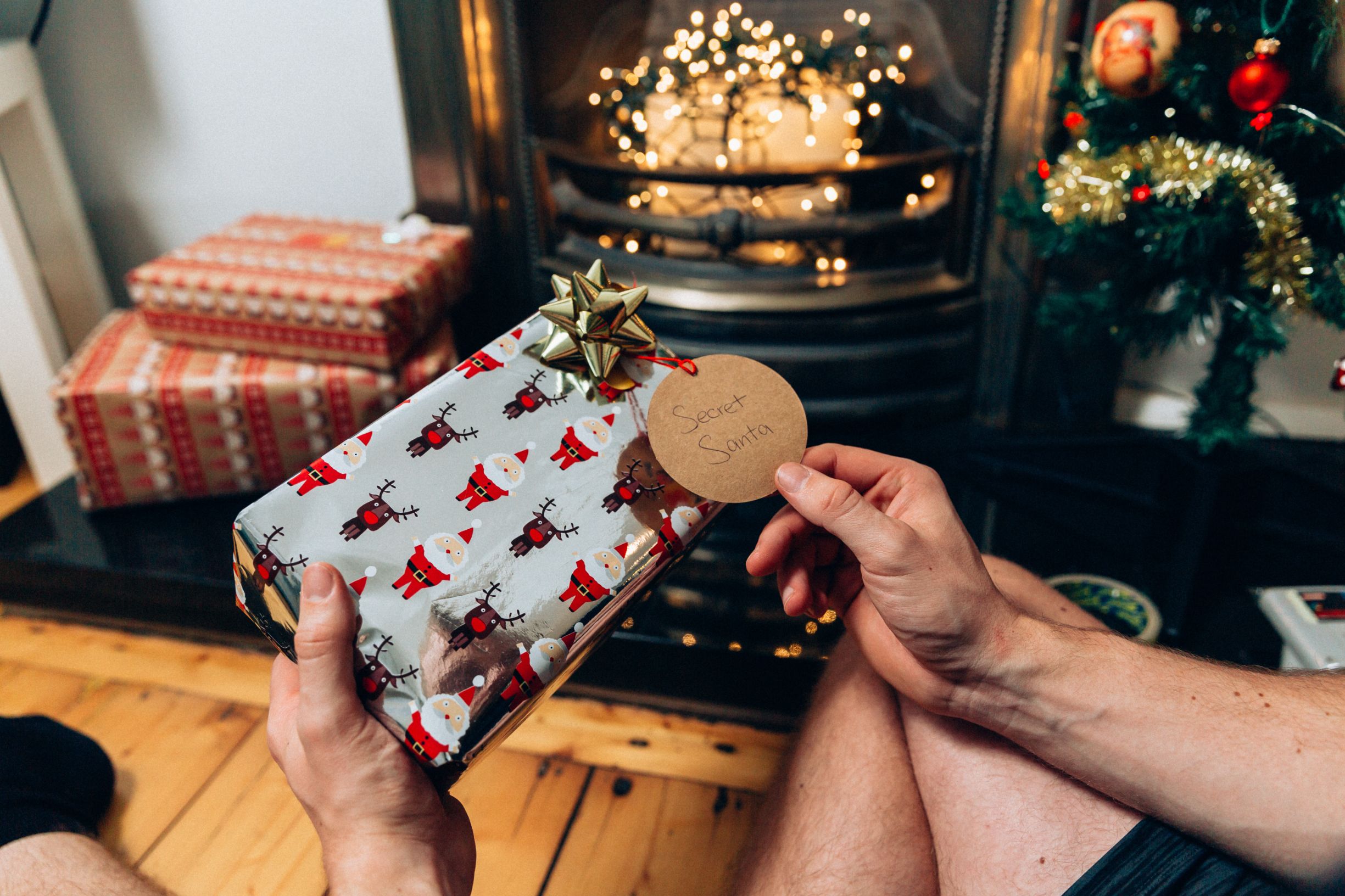 Gift-giving is definitely one of the most exciting traditions we have as human beings. As kids, we used to look forward to tearing up paper gift wraps to find a new doll, a toy truck, some clothes, or a gaming device. It's like mom and dad knew what we wanted to have all year long!
But as we grow older, we realize that gift-giving is a much more complicated endeavor behind the scenes. Tell me about it! In fact, I wrote a blog based solely on this topic.
Check it out here: 9 Reasons Why Scented Items Are The Best Gifts You Can Give .
Choosing which gift to buy can be tedious, especially when we are working on a budget. Asking for a wish list can be awkward and remove the fun, but giving cash or a gift certificate can look lazy.
To help you out, I made a comprehensive list of most people in our lives and gift ideas for them. From your spouse to your gym buds, I will be listing what they would be happy to receive, based on my experiences. So, if you are struggling in deciding, this blog is for you.
Husband
Our Hubbies barely ask for anything. When they want something, they buy it with no questions asked. There is only one thing husbands around the world would never buy unless lost or completely mutilated: wallets. Think about it, when was the last time your husband bought a new wallet because he simply wanted a new one?
Do you know what's better than a wallet? A wallet with Pink Zebra's Clean Guy Wax Sprinkles! This scent is a blend of cinnamon, eucalyptus, and juniper oils that's crafted so perfectly for a gentleman's taste.
Wife
Men, if you are reading this, I applaud you. Women could be complicated sometimes, but one mantra is almost universal to all women out there. You can never have too many accessories. For this, let's go with something simple: a personalized necklace. You don't have to buy her a necklace with the letters of her name. Instead, you should think back and reminisce a good memory for both of you. Perhaps you met on a flight? Then get her an airplane pendant. It can be anything, and when you give it, make sure to tell her why you bought it. For sure, her heart will melt at the gesture.
Apart from the necklace, give your wife the gift of relaxation in the form of Pink Zebra's Angel Grace Wax Sprinkles. It's a soft blend of floral essential oils that any woman will love!
Boss
A professional work relationship requires giving and taking, and on holidays, giving and taking are materialized. Our bosses could be very hard to read, so we are going with a one-size-fits-all this year. A set of pens, a new planner, and a motivational desk calendar.
A great addition to the gift is Pink Zebra's Light Natural Reeds, along with a bottle of soaks. It's very simple yet can add a touch of sophistication to any place it belongs to. Check it out!
Mom And Dad
Of course, Mom and Dad deserve a warm, warm gift this holiday. In the past years, customized carpets have been the craze! They are cool because they serve a good purpose, and they are sure fun to look at! When getting one personalized, I suggest putting something along the lines of "Best Mom and Dad Ever!"
Apart from a carpet, give their home a scent that is not only relaxing but refreshing. Pink Zebra's Air Care features a gentle scent designed to neutralize bad odors like smoke. Mom and Dad will surely appreciate it!
Brother and Sister
Our brothers' and sisters' interests change as fast as trends do. It's hard to think of something they will love and use for a long time. Well, it's a good thing you are here reading my blog. The perfect gift for our siblings is specialized car keychains unique to the car they drive. Perhaps a miniature version of their vehicles. It's cute, nifty, and something they will surely keep even after changing to a new car.
Since we are keeping the car theme, you can add a small hanging diffuser that can go straight up their rear-view mirror. Pink Zebra's Paw Print Hang-it is a great choice.
Best Friend
Of course, we will not let this holiday go by without giving our best friends a gift. As we know, life happens, and there can be some sort of distance between our friends and us. But distance does not have to mean disconnection. In fact, the perfect gift for our best friend this year is a bottle of wine or whiskey. It's not only a gift but also an invitation to sit down together and catch up with each other.
Show your best friend how much you care by adding one of Pink Zebra's additions to its catalog—hand soaps. Supa' Clean Antibacterial Hand Soap Energy is a good place to start. It has an invigorating fragrance and kills 99.9% of bacteria. Wash up!
Colleague
Perhaps you picked an officemate in the annual Kris Kringle, and you don't know what to get them. You may even barely know them, and now you have to buy them a gift. But even if you don't know their interests, we all share one thing: the desire to become a better person. With that in mind, a self-help book will do the trick! It could be about productivity, finances, or spirituality. For sure, they will find great value in it and will finish it in no time.
Make their read more relaxing with one of Pink Zebra's bestselling products: Aspen Pine Wax Sprinkles. It has a refreshing kick of woody notes topped with a layer of floral pine. It's so good!
Neighbors
In the true spirit of Christmas, we want to give everyone love in many forms. That includes our neighbors who have been good to us. The best gift you can give your neighbors this season is either a vase of flowers or a basket of fruits.
Add Pink Zebra's Candied Cinnamon Apples to make your neighbor's holidays just a bit sweeter and warmer. It's Christmas in squeezed into a scent!
Everyone Else
The pandemic has been a hard time for everyone. This holiday is like a glimmer of hope that we are on our way back to normalcy. But some habits brought about by the virus are here to stay, especially hand hygiene.
Pink Zebra's Supa' Clean Hand Sanitizer Holiday Home is a sanitizer that not only cleans but moisturizes hands and keeps them fragrant.
No matter who the recipient is and what gift you are giving, you can always add the gift of fragrance and make their day brighter and better.
All the products listed here are available in my shop, and they are definitely affordable! Click here to shop!
Do you want to explore the opportunity Pink Zebra presents? Email me at faydra@emelts.com to know more!
Image by: The Retro Store, Unsplash