BACK
Earning from home in 2022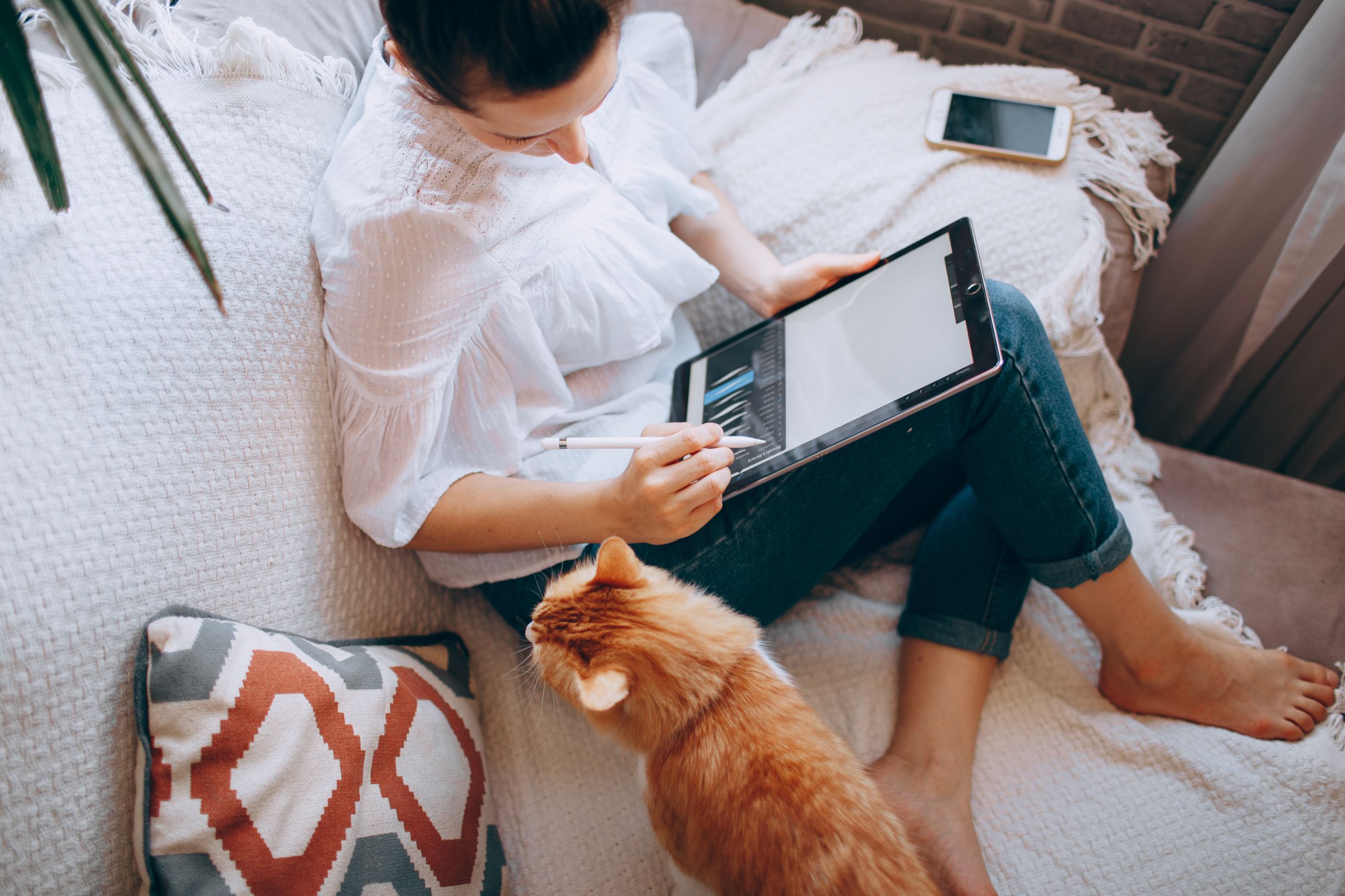 Pandemic: Threat and Opportunity
In about mid-2019, a new virus was discovered in China. This virus then became a global pandemic, shaking national economies and straining even the biggest businesses around the world. Thousands of small enterprises did not survive the wave of this economic crisis. Millions of employees lost their jobs they thought were always secure.
During this time, the world also saw a renaissance of start-ups and innovative ways to go about business. In fact, according to the Census Bureau, 2020 witnessed a 95% increase in applications for starting a business, compared to the same period of the preceding year. Thousands of aspiring Steve Jobs, Elon Musks, and Jeff Bezos relentlessly entered the competition with their own unique ideas for a scalable enterprise.
So, What Works?
Other people, myself included, chose to do business with established companies they know and love. I decided to be a consultant for Pink Zebra for many reasons, but for clarity's sake, let me discuss ten.
1. Established Brand
Pink Zebra was founded in 2011, and they built a strong brand with a great relationship with their consumers. One advantage this brings to me is that I no longer have to paint a sterling image of the brand to my customers. It's like they have already done the heavy lifting for us.
2. New Products
One of the biggest challenges of starting a business is coming up with a product that pe\ople like and need and not yet saturated. There are still millions of golden ideas out there, but many of them require extensive market and scientific research. Sadly, this can be at a sky-high expense, a luxury most start-ups cannot afford. Pink Zebra takes care of this for us.
3. Business with a Heart
Pink Zebra's core values include transparency, diversity, integrity, and impact. Since its founding in 2011, Pink Zebra has donated thousands of daycare days to single moms. These superhero moms use this donated time to work on what they are passionate about. All of this becomes possible through Pink Zebra's HEROES program. Learn more about it here.
4. Timeless Products
It's hard to pinpoint when in history aromatherapy exactly started. Still, evidence from 6000 years ago shows different cultures with their own versions of aromatherapy. We never outgrew the need for great scents as a stress reliever, and I don't think we ever will. This is why Pink Zebra's products will never get out of fad.
5. Passionate Niche
Do you know anybody who's into aromatherapy? Have you noticed how zealous they are about it? Well, most of the consumers in the fragrance niche share the same sentiments. In fact, the aromatherapy industry is projected to reach $4.3 billion by the end of the year 2023! Still, the best advertising tool is word-of-mouth, and consumers in this niche always promote their happiness.
6. USA-Made
I don't know about you guys, but there's just something I like about anything made in the USA. It's probably my patriotic self, wanting to support my own country. It could also be the fact that USA-Made products are top-notch in quality and value.
7. Helping Business
Another reason I love being with Pink Zebra is that I am working with people I know. Not only that, they are helping me beat my targets and reach my revenue goals. I love the fact that I am not alone in this endeavor, and that's also something I can guarantee you.
8. Anywhere, Anytime
Pink Zebra's mode of business is mainly done over the internet. This makes it very feasible for me as a mother, wife, and employee. This side hustle really is on the side. I can operate my business at home, in a coffee shop, or anywhere with my phone. The only rule I have for myself is that when I'm working Pink Zebra, no matter how short the time allotted is, I give my 100 percent attention.
9. Passive Income
Pink Zebra's business model allows for its consultants to earn a steady, passive income in the long run. Having a steady stream of money with minimal effort has always been a dream of mine. This way, I could do more of the things I love with the people I treasure.
10. Everything Provided
Are you new to the business landscape? Do not worry because Pink Zebra will cover everything you need to get started. There are two starting packages available, and both of them provide a value greater than what you are paying for. All businesses begin with capital investment, and Pink Zebra's starter kits do not hurt the pockets.
Are you ready to be part of the family? We'd be happy to have you on board!
Image by: Helena Lopes, Unsplash